Business hours:
Workdays
10:00 - 19:00
Saturday
09:00 - 15:00
On Sundays, we do something else
About us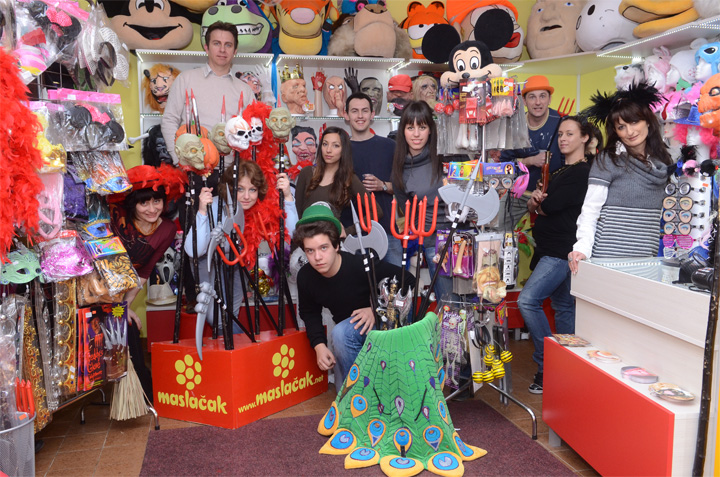 Maslacak Art doo is company from Serbia whose mainly focus is on mascot and costume making. In this area of business we are one of the leaders in our region, and we can proudly say that we made mascots and costumes for many successful and internationally known companies such as: Telenor, Coca-Cola, Johnson and Johnson, Ceresit, Crayola, Orbit, Stabilo, Wow toys, Southern Comfort, Mother care, Erste Bank and for many domestic companies.
All our products are made in Serbia. Design can be ours or by our clients. We can make mascots and costumes per piece, or it can be a serial production. It depends what our client need. Materials that we use are mainly sponges, cotton plush, fake fur and if our client request we can make mascot from other types of materials. Materials that we use are nontoxic, durable and comfortable. There is no custom charges for EU countries and the Ex Works documentation is included in the price of mascot.